REMOTE INDIVIDUAL THERAPY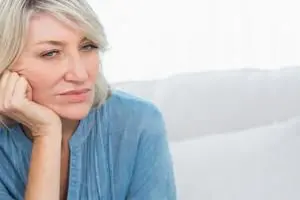 REMOTE INDIVIDUAL THERAPY to STOP FEELING STUCK!
REMOTE INDIVIDUAL THERAPY will give you tools to stop feeling stuck! Tools offer a deeper therapy with real steps to grow out of common problems so many people struggle with. These issues are caused by the emotional baggage from buried feelings in your past. This interferes with the peace, joy and love we have in our adult life today. Let go of the past and stop feeling stuck!
My ANGER gets TRIGGERED and I SNAP
I am too ANXIOUS and it HOLDS ME BACK
I have A WALL and no one can get in
I am WOUND UP INSIDE and can't relax
The PAST keeps me STUCK and LONELY
I feel NEGATIVE and MOODY too often
I have ADDICTIONS from BURIED FEELINGS
I am COMPULSIVE and have to be IN CONTROL
I feel CRITICIZED and INSECURE about myself
I stay IN MY HEAD and can't unwind and let go

ANXIETY AND ANGER ISSUES are stored as buried feelings. They need to be released but "talk therapy" doesn't reach these old wounds. Tools are used to target buried feelings that are interfering with your relationship, a healthier lifestyle and your ability to get off the treadmill of staying busy! Tools will help you work on the real underlying real causes of addictions.
UNHEALTHY CONTROL ISSUES keeps you living life feeling disconnected by being "in your head" too much. Use tools to let go of unhealthy control issues that hold you back. Grow out of unhealthy dependency. Tools will help you grow into healthy forms of control and dependency that actually nourish your relationships.

CHILDHOOD WOUNDS don't have to hold you back! Let go of the past and use tools to grow out of old wounds. Are you too insecure, jealous, fearful, or anxious? Do you have a wall and find it hard to let people in? Compulsive issues are more common today but they deaden our joy and passion. Is your self-esteem making you settle for a job, a partner, or for feeling used or taken advantage of? Do you feel too "needy" and want to grow out of letting childhood wounds control you! Gambling, compulsive spending, sexual and porn compulsiveness, even compulsive social media issues have a core wound behind them. Eating disorders are caused by buried feelings in core wounds. These childhood wounds are unconscious and need to be healed and released. Talk therapy isn't deep enough! Don't let your wounds define you!
YOUR INDIVIDUAL SESSION will be in the convenience of your own setting and a flexible time that will work for you. Have pen, paper and crayons handy so you can use tools for growth work! Dr. Wheeler has 35+ years of experience, is licensed and has specialized training so you can rely on her skill and professionalism. Don't let your past hold you back!